Links
Before I even had a chance of seeing this movie, I had planned to devote a webpage to it. Seems I wasn't the only one! :) Check out these other great Velvet Goldmine sites.
The Official Velvet Goldmine Website-really nice site, with lots of great stuff.
Venus, The Velvet Goldmine Fan Planet-a fun, imaginative page.
Gold Lame`!!!-cute fansite!

-the best Ewan site on the web! And...chances are if you need more Curt photos, she's got 'em!

-from the fan who brought you Ewanspotting comes this equally fabulous site, for our very own Brian Slade.

-official site for Christian Bale, a necessary stop for all Baleheads!
The Official Eddie Izzard page-here's one bloke in a dress I love!
Pearl in the Shell-Toni Collette fansite


if you use any of the pictures i have on my page, please give a link back to this webpage.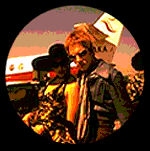 back